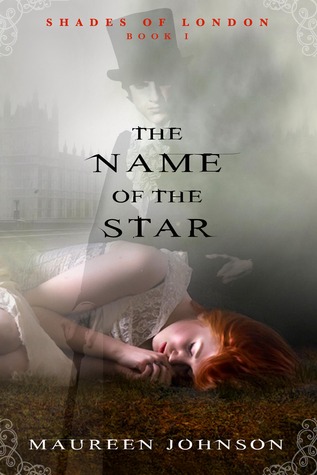 Title:
The Name of the Star
Author: Maureen Johnson
Rating: 4 stars
Summary: The day Louisiana teenager Rory Deveaux arrives in London marks a memorable occasion. For Rory, it's the start of a new life at a London boarding school. But for many, this will be remembered as the day a series of brutal murders broke out across the city, gruesome crimes mimicking the horrific Jack the Ripper events of more than a century ago.
Soon "Rippermania" takes hold of modern-day London, and the police are left with few leads and no witnesses. Except one. Rory spotted the man police believe to be the prime suspect. But she is the only one who saw him. Even her roommate, who was walking with her at the time, didn't notice the mysterious man. So why can only Rory see him? And more urgently, why has Rory become his next target?
Review:When I was at the Austin Teen Book Festival, I went to one of the panels primarily to see Scott Westerfeld. Maureen Johnson was also on that panel, and she talked a bit about this book, which sounded really interesting. I made a note to self to reminding myself to read it. The fact that the festival was the beginning of October and it is now mid-December is irrelevant; I don't read my note-to-self notes.I'm not usually one for ghost stories, but I will most certainly make an exception for this series. I learned more about Jack the Ripper than I really wanted to know, e.g., detailed descriptions of his (and the copycat's) gruesomely dissected victims. Even if you're a little squeamish, you shouldn't miss this book!